Media
Image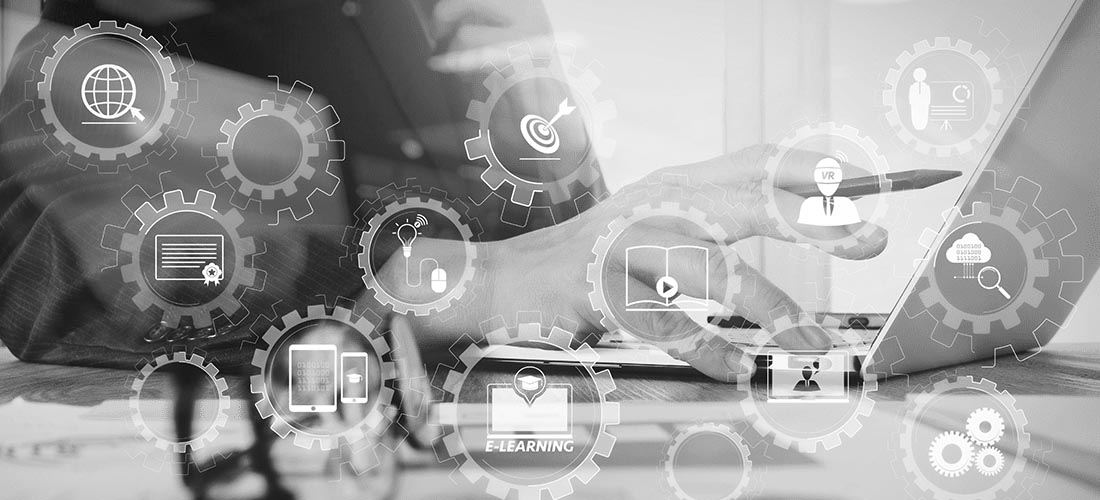 Text
Researching any new technology for your business may feel like a daunting task. But when it comes to business process automation (BPA)—also referred to as robotic process automation (RPA)—we've got you covered! Today there are a number of experts in the industry creating helpful resources about how BPA technology works, the benefits it delivers, and how it's changing the way teams throughout organizations handle routine, time-consuming tasks.
If you're not familiar with the IRPA AI, the organization's website is a great first stop on your informational journey. This is an independent professional association and knowledge forum founded in 2013 that helps the industry better understand and discuss robotic process automation, cognitive computing, and artificial intelligence. They have a great blog and lots of insightful materials.
Aciron Consulting put together this presentation that lets you digest the concept of BPA at your own pace with lots of interesting tidbits. You'll get a solid understanding of the tech through examples and things to consider when approaching your project.
Learn about the different types of automation and the benefits of each. In particular, discover how to enhance the performance of specific business functions with the right automation solution.
In this easy-to-understand video primer, CIO.com Senior Writer Sarah White describes RPA and how it's used. It's a great way to get a high-level description of what the technology can do to add value to employee tasks.
CIO.com Senior Writer Clint Boulton presents a thorough discussion about why CIOs look to RPA when it comes to finding new avenues for efficiency and enabling employees to turn their attention to tasks where they can add more value. His many sources emphasize why the right approach to solution design, planning, and oversight are key to success.
Gownder focuses on the role of RPA in concert with AI in many of his blog posts. You'll find top-notch content on how these solutions will impact the workforce and even the customer journey.
For those worried about the prospect of job loss when RPA enters the picture, InfoWorld/IDG writer Bob Violino discusses how this technology is actually a viable method to avoid outsourcing for certain types of jobs.
This short and sweet video gives insight into one of the great RPA experts' takes on how the role of automation in creating jobs has been ignored. Dr. Leslie Willcocks, Professor of Technology, Work, and Globalisation at the London School of Economics' Department of Management will help you better understand this perspective.
While the benefits of automation may be clear, the technology options may be difficult to understand at first glance. This article introduces the similarities and differences between BPA and job scheduling and helps you make the best decision for your business.
If you really want to dig into RPA, Dr. Willcocks has also co-authored this book with Mary Cecelia Lacity. The work combines in-depth research with explorations of real-world RPA implementations to show how this technology is scaling for companies today.
PwC's Mike Quindazzi—another industry expert—digs into how RPA and AI will likely impact jobs and workers in the future. He also turns his gaze to the common misconceptions related to this form of automation.
This series of three webinars helps you develop the ideas, strategies, and tools you need to create a powerful RPA center of excellence. It's a good reminder that although RPA software is highly effective, it's the people running it that make the difference in a successful transformation.
For those in the financial sector, this article reviews the impact of RPA on customer-related processes (in particular KYC – Know Your Customer – activities) that require manual, repetitive tasks.
To learn more and find additional resources, visit our BPA hub.
Get the full picture of what business process automation is, how it works with RPA, and how to determine what's right for your business in our guide.
GET THE GUIDE