Media
Image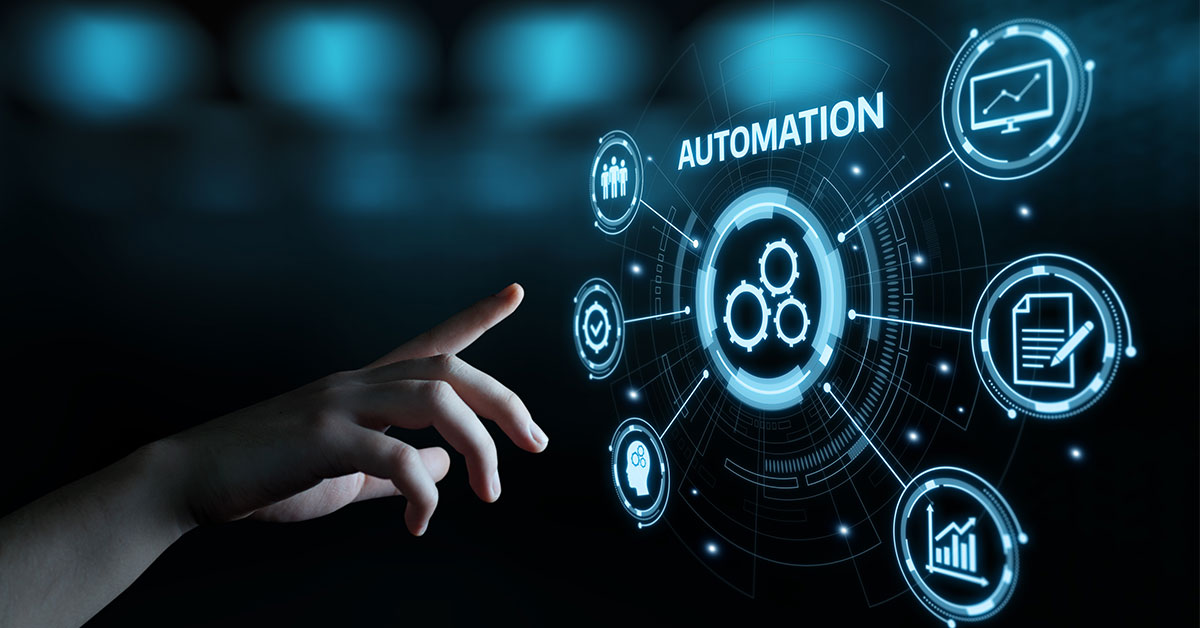 Text
Although software automation has been around for decades, it has truly come into its own in the past few years as companies search for cost-effective ways to increase efficiency and simply make life easier for team members. You've probably heard of the various types of automation software tools available today, including types of business process automation (BPA) and robotic process automation (RPA). In addition, there are types of software with native automation capabilities that don't require supplemental tools.
While each type of automation has its benefits, some are much better at integrating across systems and applications to seamlessly share information. In fact, now that automation can be applied across your enterprise in various departments, it's the perfect time to learn more about this powerful capability and what it can mean for your organization.
Understanding Native Automation and Its Limitations
One of the most recognizable examples of native automation is the ability to use macros in Excel. These are very effective for manipulating data automatically within the program, but they don't bring any value to other applications from a functionality standpoint. Additional examples of native automation include backups for data stored in the cloud and any regular reports your CRM generates and sends to particular users.
By contrast, business/robotic process automation offers far wider applications that can automate tasks for a variety of critical systems and even coordinate the movement of information among multiple processes and applications. The result is a much larger set of use cases that can enhance the way your business operates at a high level.
BPA, RPA, and Cognitive Automation
Business process automation and robotic process automation are often used interchangeably. Both promise ease of use for IT-savvy and non-technical users alike and rely on intuitive interfaces for configuring task automation. However, BPA is a broader term that considers integration and automation across the business to enhance value and efficiency, and RPA focuses at the user level to automate routine tasks typically carried out at a workstation.
Cognitive processing leverages artificial intelligence to take BPA and RPA a step further to enhance the results of your automation endeavors. It can pull and correlate data from multiple sources such as internal and external drives to provide an in-depth analysis you couldn't otherwise obtain easily via human efforts. In fact, the time it would take a human to conduct this type of thorough and accurate analysis would be staggering or even impossible. 
Enhancing Performance with Function-Specific Automation
The applications for automation across your enterprise are virtually limitless. To get you thinking about which functions could make immediate use of BPA and RPA, here are some common examples to consider:
IT: Organizations often implement automation in their IT department as a first step, so administrators can get to know the product and how it's used. Automation makes quick work of reducing time spent on help desk ticket entry, password resets, user provisioning, data scraping and extraction, GUI automation, file transfers, event log monitoring, and much, much more.
Human Resources: Automation can take significant work out of everyday HR workflows such as processing job applications, handling payroll, managing data streams for current and past employees stored in different databases, streamlining user provisioning, and administering benefits.  
Finance: Automation in banking can streamline processes in accounts receivable, billing and collections, new account entry across multiple systems, service desk requests, credit card application processing, data backup and purging, month-end reporting, deposit processing, high-volume data transfers, and more.
Transform How You Work with Automate
Automate is a BPA + RPA software that allows users to rely on RPA to handle manual, repetitive tasks but also manage overarching, mission-critical processes with BPA. In fact, Automate's 600+ prebuilt automation tasks mean you can get started quickly with implementing automation across your enterprise as you start on your RPA journey. From application and cloud integration to database management and performance monitoring, there is a wide range of tasks you can streamline with Automate.
Automate streamlines business processes by automating tasks and workflows without requiring you to write code. Try it free for 30 days.
START A FREE TRIAL