Text
Changing business models and increased competition have led to skyrocketing interest in DevOps over the last decade. From startups to Fortune 500 companies, businesses of all types are interested in improving the speed and quality of software development.
These six organizations have seen success in their DevOps transformations. Some you might expect to find at the forefront of technology trends. Others, not so much. All of them are an inspiration for organizations at any stage of the DevOps journey.
Media
Image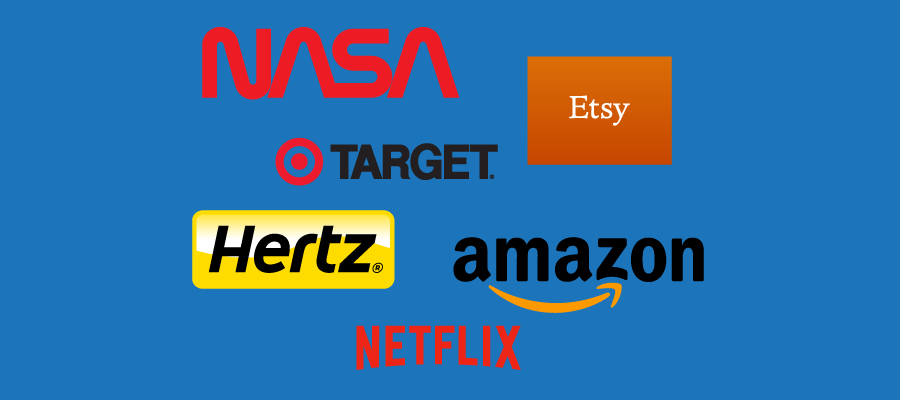 Text
Amazon
Amazon has a reputation for impressive DevOps. The transition to DevOps was a part of the company's 2010 move from physical servers to the Amazon Web Services (AWS) cloud, a change that allowed them to save resources by scaling capacity up and down in single-serve increments.
Amazon also began using a continuous deployment process managed by an internal system called Apollo, which gives developers the ability to deploy code whenever they want to whatever servers they need.
By May 2011, Amazon was deploying new software to production servers an average of every 11.6 seconds. In the busiest hour, 1,079 new deployments were sent into the production environment.
DevOps is designed to increase the frequency of deployment, but the most successful companies know that quality and risk management are as important as speed. Amazon's implementation of a new load balancer ensured that only one out of every 100,000 deployments resulted in an outage on the Amazon website. According to John Jenkins, a former lead engineer at Amazon, the transition to agile DevOps is saving millions.
Netflix
Over 100 million users turn to Netflix for a quality streaming experience. Maintaining its place as an industry leader without causing any glitches for their customers requires speed, flexibility, and attention to quality.
Netflix operates a cloud-based infrastructure comprised of hundreds of microservices. Developers can automatically build pieces of code into deployable web images without relying on IT operations. As the images are updated, they are integrated into Netflix's infrastructure using a custom-built, web-based platform. Automated monitoring is in place so that if the deployment of the images fails, the new images are rolled back and traffic is rerouted to the old version.
Netflix's DevOps success has not gone unnoticed. In 2015 when the company was unanimously chosen for the JAX Special Jury Award, JAXenter editor Coman Hamilton said, "The rate at which this entertainment game-changer has adopted new technologies and implemented them into its DevOps approach is setting new standards in IT."
Etsy
In its early years, Etsy struggled with slow, painful deployments. The company had a lot of siloes and teams that weren't working together well. Although Etsy's twice-a-week deployments were actually more frequent than most of the industry at the time, they felt they could be faster.
Etsy began letting developers deploy their own code around the end of 2009. According to former VP of Technical Operations Michael Rembetsy, in a 2015 Network World interview, they realized that when developers feel responsibility for deployment, they also would take responsibility for application performance, uptime, and other goals.  
Etsy now deploys over 60 times per day. Rembetsy says that a learning culture is a key part of DevOps at Etsy—even a failure can be a success if lessons are learned.
Target
DevOps isn't just about the technology or processes. For successful DevOps, you also need to bring your teams on board with the DevOps culture and philosophies. This is an area where Target excels.
DevOps at Target started as a grassroots movement on certain teams. These teams were seeing such great success that many others were easy to jump on the DevOps bandwagon. However, other employees were more skeptical about changing their ways.
According to CIO Mike McNamara, an essential part of Target's DevOps strategy was the creation of an immersive, six-week session called the "Dojo," where teams do their usual work alongside agile coaches who support them as they engage with DevOps. This has helped overcome resistance to the transition without losing productivity.
NASA
You don't have to be a rocket scientist to do DevOps, but DevOps did help real NASA scientists analyze data from the Mars Rover Curiosity.
NASA's Jet Propulsion Laboratory wanted real-time analytics on millions of telemetry data points being received from Curiosity daily. Building portable containerized data systems and tools for continuous deployment allows systems engineers and data scientists to quickly develop, analyze, and share their visualizations and algorithms. Data can be stored and processed using AWS services and scalable APIs.
Hertz
DevOps is a new trend, often associated with startups or 21st century tech giants. These newer companies aren't dealing with as much cumbersome legacy IT infrastructure as businesses that have been around longer might. But the oldest company on this list of DevOps success stories has existed for a century.
In recent decades, Hertz didn't focus much on technology, but when Hertz VP of Global IT Architecture John LaFreniere arrived at the company in 2015 he made it a mission to introduce DevOps practices across the enterprise. The first step was moving to a cloud-based model to resist dependence on Hertz's existing datacenters.
LaFreniere's advice for organizations making a similar transition is twofold: don't expect the cloud to be magic—it takes resources, planning, and education—and don't get stuck in a hybrid state of cloud and on premise with no end in sight.
Ready to join the ranks of DevOps success stories? You'll need the right tools. Learn how to evaluate DevOps software.
READ THE BLOG