Media
Image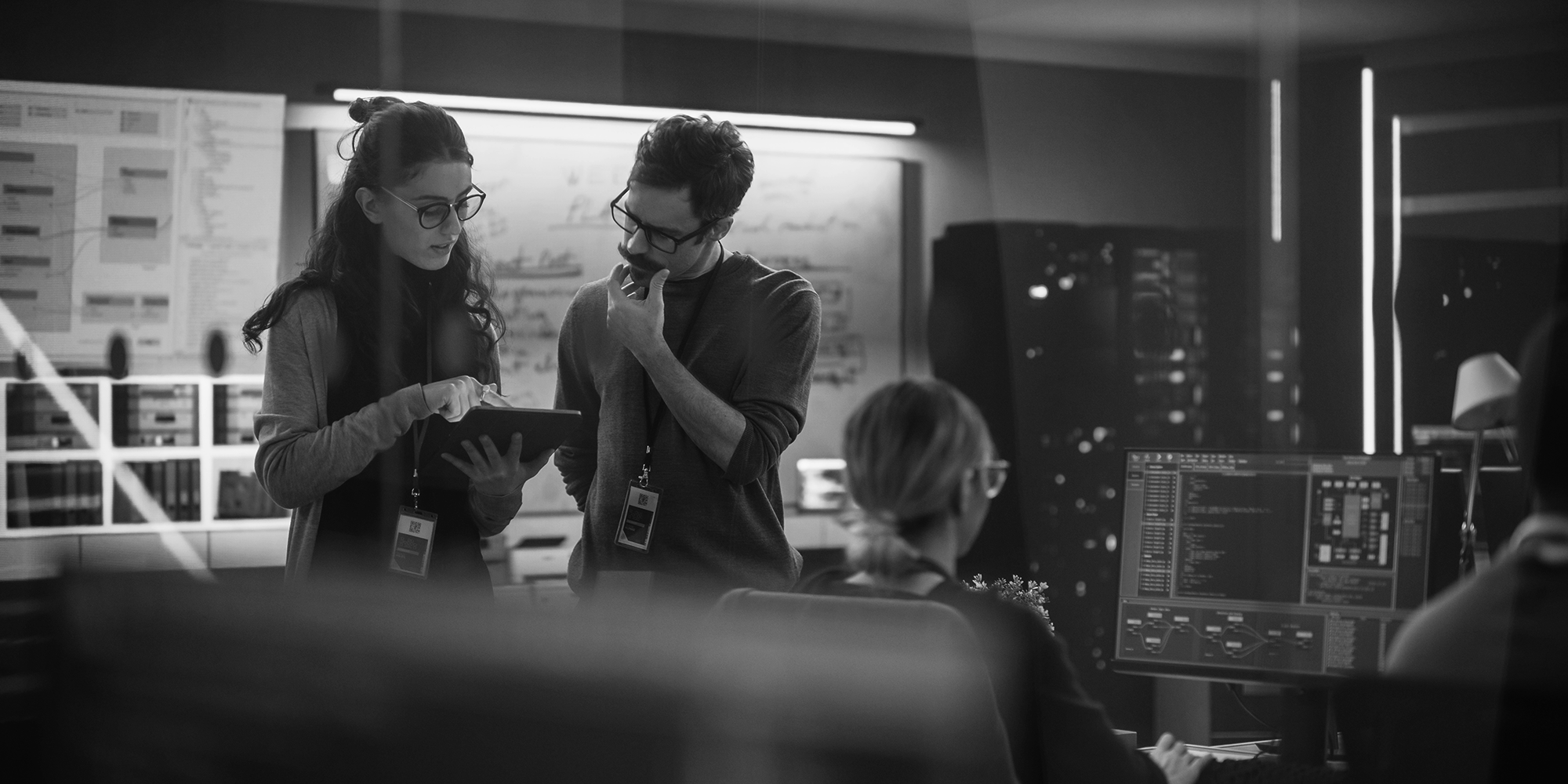 Text
In a highly interconnected digital world, where businesses thrive in the fast-paced cyber and technology environment, safeguarding your data and systems is paramount. Cyber threats loom large, evolving daily, making it a constant challenge to stay ahead of the curve. Businesses face challenges trying to fortify their assets against advanced cybercrime, the cybersecurity skills gap, and constrained financial and infrastructure resources. Instead of feeling overwhelmed, you can outsource the protection of your business to trusted managed security services providers (MSSPs), who can serve as the guardians of your digital realm.
What Are Managed Security Services?
Businesses can contract third-party providers offering managed security services to oversee and administer their company's security processes. Per Gartner, "A managed security service provider (MSSP) provides outsourced monitoring and management of security devices and systems."
MSSPs are specialized companies that offer various information security services to organizations. While some MSSPs specialize in specific areas, others provide full outsourcing of an enterprise's information security program. Common services include managed firewalls, intrusion detection, virtual private networks, vulnerability scanning, and antivirus services. These services can be carried out in-house or remotely via the cloud.
Organizations opt to work with MSSPs for a variety of reasons, often due to a lack of in-house resources or expertise in certain security areas. Additionally, they may need security monitoring and management outside of normal operating hours. Managed security service providers are also hired by organizations to perform security audits and investigate incidents.
Why Use Managed Security Services?
Despite the increasing awareness to prioritize proactive security measures, too many organizations still don't pay enough attention to the importance of implementing sound security initiatives until they experience a data breach. The number of cyber threats is on the rise, which indicates that it is crucial for enterprises to prioritize cybersecurity. Whether an organization lacks security program maturity or wants to expand its security capabilities, managed security service providers are a valuable option for many reasons.
Expert Assistance
In today's technology-driven world, ensuring the security of your digital assets is more crucial than ever. However, it can be a daunting and time-consuming task for businesses to stay up to date with the latest security threats and compliance regulations while also focusing on their core operations. That's where the MSSP expert assistance comes in.
By partnering with security professionals, businesses can elevate their security posture, minimize the chances of successful attacks, and save time and resources. Skilled expertise can be quickly onboarded, allowing businesses to see immediate value and increase productivity. Moreover, by keeping up with frequently changing compliance regulations, businesses can confidently provide auditors with evidence of their compliance. With expert assistance, businesses can focus on their mission-critical tasks, leaving the security of their digital assets in capable hands.
Cybersecurity Compliance
Many organizations struggle to manage complex tools to handle their essential compliance responsibilities, and often don't have the internal capacity to do so efficiently. Managed security services can help solve these challenges by providing expertise and support to maintain optimal cybersecurity compliance without requiring additional staffing or training.
When an organization partners with a trusted MSSP, they can trust that their systems will be continuously monitored for any deviation from compliance policies and requirements. Any issues detected can be remediated before they become a problem. In addition to monitoring standard policies such as PCI DSS or HIPAA, advanced solutions enable the provider to monitor for custom organization-specific policies.
Managed security service providers can also help organizations track their progress over time and offer personalized guidance on program optimization to help them set and achieve cybersecurity and compliance goals. This is especially helpful as many companies don't try to gauge the effectiveness of their compliance programs, and of those that do, only a third feel confident in their metrics.
Maintenance
A managed security service provider is not just reactive, but proactive in monitoring your systems and addressing potential threats before they escalate into major problems. This approach significantly reduces the risk of security breaches and ensures seamless business operations. MSSPs are flexible and can scale up or down to meet your changing needs as your business grows. This ensures that you have the required support without the burden of overpaying for unnecessary services. Furthermore, MSSPs offer a cost-effective way to obtain the necessary security support. Instead of hiring an in-house security team or paying for individual services on an ad-hoc basis, you can get everything you need from an MSSP for a fixed monthly fee.
Options for All Sizes
Managed security services providers (MSSPs) cater to a diverse spectrum of business sizes, making them an inclusive choice for organizations of varying scales. From small startups to large enterprises, MSSPs offer a wide array of tailored security solutions that can be precisely calibrated to meet the unique needs and budgets of different businesses. This adaptability ensures that even small to medium-sized enterprises (SMEs) can access the same caliber of cybersecurity expertise and technologies as their larger counterparts, effectively levelling the playing field in the digital age. Whether you're an agile startup seeking cost-effective protection or a sprawling corporation requiring robust defence, MSSPs are equipped to provide scalable security services that align with your specific requirements.
Benefits of Managed Security Services
Managed security services providers offer a host of advantages that can significantly enhance an organization's cybersecurity posture.
Flexibility
MSSPs bring flexibility to the table by tailoring their security solutions to match the unique requirements of each client. This adaptability allows businesses of all sizes and industries to access precisely the level of protection they need. For small and medium-sized enterprises (SMEs) with limited resources, MSSPs offer cost-effective options that ensure comprehensive security without breaking the bank. On the other hand, larger enterprises benefit from the capacity to fine-tune their security strategies to address complex, industry-specific challenges. MSSPs can swiftly adjust their services as the threat landscape evolves, ensuring that their clients stay one step ahead of cyber adversaries.
Scalability
Scalability is another compelling advantage offered by MSSPs. Organizations rarely remain static; they grow, change, and sometimes face unforeseen challenges. MSSPs can seamlessly scale their services up or down in response to these fluctuations. This means that as a company expands, its cybersecurity framework can grow proportionally without major disruptions.
Scalability also extends to handling surges in cyber threats. During periods of heightened risk, such as major events or industry-specific vulnerabilities, MSSPs can swiftly bolster security measures to provide extra protection. Once the threat diminishes, they can then scale back to normal operations, ensuring cost-efficiency and agility.
Increased Security Maturity
In addition to flexibility and scalability, MSSPs offer 24/7 monitoring, rapid incident response, access to a broad array of security expertise, and cutting-edge technologies and threat intelligence. This comprehensive security stack equips organizations with a robust defence against an ever-evolving landscape of cyber threats. By outsourcing a portion of the operational burden to MSSPs, businesses can focus on their core operations, confident that their digital assets and sensitive data are in capable hands.
Types of Managed Security Services from Fortra
Fortra's portfolio of managed security services includes a variety of offerings to improve your security posture with robust solutions.
Managed Detection and Response (MDR)
Minimize the possibility and severity of a cyber attack with Fortra's Alert Logic MDR. Our solution offers a unified security defence system that covers public cloud, hybrid, and on-premises environments. Gain crucial insights into the state of your security, identify exploits in real time, and prevent imminent threats to your business.
Managed Data Loss Prevention (DLP)
With Fortra's Digital Guardian Managed Security Program, our team of security experts can offer you data protection as a managed service. Our program acts as a remote extension of your team, allowing you to run your business while we host, administer, and run your data security platform.
Managed Digital Risk Protection (DRP)
Fortra's PhishLabs provides a digital risk protection solution that has been developed over a decade, which collects, curates, and mitigates digital risks. Our managed DRP capabilities include the collection of data across the surface, deep, and dark web, expertly curated intelligence for high-fidelity threat assessment, and rapid and complete mitigation, including kill switches, fast lanes, and browser-blocking.
Managed Integrity Monitoring
Fortra can help you overcome the tools sprawl challenge with our managed integrity management services. Fortra's Tripwire Managed Integrity Monitoring gives you access to a fully managed cybersecurity service that provides guidance and support to protect your sensitive data from cyberattacks while ensuring regulatory compliance.
Managed Web Application Firewall (WAF)
Protecting your web applications from malicious traffic is crucial. Fortra Managed WAF provides advanced web-based threat protection, blocking attacks aimed at your web apps and APIs. Our team of experts optimizes the solution to ensure maximum protection and peace of mind.
Let Fortra Manage Your Defenses
Trust Fortra to be your relentless ally in the fight against cybercrime in a changing modern era.
Learn How