Image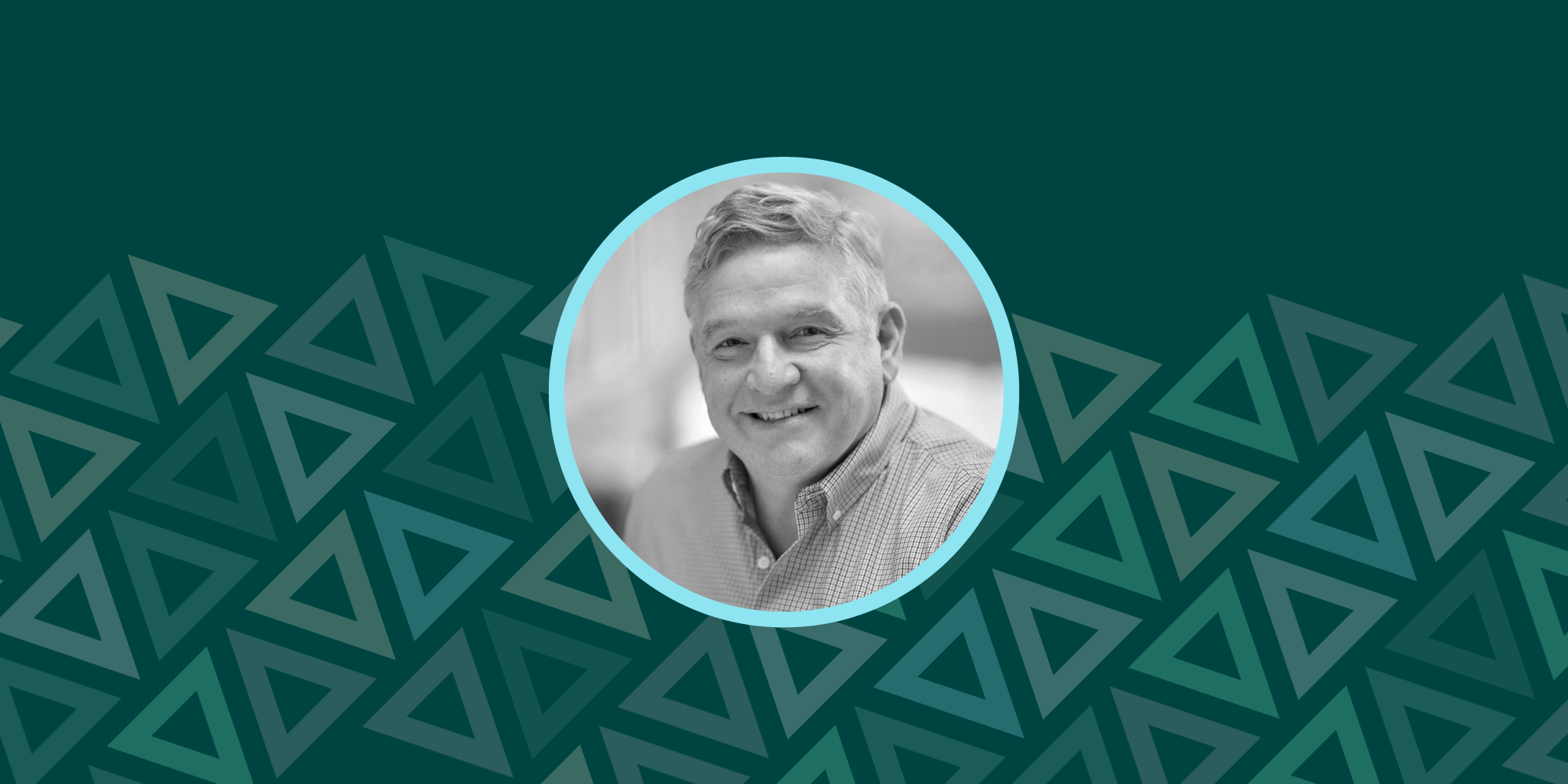 During his nearly 35 years at the company, Tom Huntington, EVP of Technical Sales, has contributed greatly to Fortra's growth and vision. In his own words, he gets to help manage our "impressively talented team of global solutions engineers" and loves working with them to craft innovative solutions to the automation and security problems we all face.  
1. Tell us a little about your role at Fortra and what it encompasses? 
I currently manage our team of global solutions engineers, who gather security insights – from customers, from tradeshows, from the market – and use that data to solve ongoing security problems. It's an exciting place to be, and I've been doing this in some form or another for over three decades now with Fortra. As part of my role, I get to work directly with our IBM i customers, providing education around cybersecurity, automation, cloud, and disaster recovery. 
2. You've been with the company a long time. What excites you about the future of Fortra today?
As we all know, change is the only thing you really count on. We have seen a great deal of change at Fortra  in the past decade and I anticipate even more in the future. I think that's a key value-add of Fortra; our ability to adapt and stay relevant. Looking ahead, we're focusing on combining our rich heritage in automation with what is now one of the most extensive portfolios in the industry. It's an impressive combination. With this kind of technical force, Fortra is out to help solve some of the biggest security hurdles companies are facing today; namely, the increase in malicious activity by cybercriminals around the globe and the resources needed to combat them. To that end, we've assembled a great development organization filled with experts in technology integration. The key element? Vendor consolidation. Companies are tired of having to manage a slew of different technology vendors, especially when there's so much needless crossover in between. So, we help by getting rid of that business overhead. Next, we replace a lot of dissociated solutions with a platform of integrated solutions for email security, data loss prevention, secure file transfer, integrity monitoring, data classification, offensive security and digital risk protection. These tools reduce complexity for our customers, take down console fatigue, allow them to work faster, and give them shared threat intelligence. It's a win-win. 
3. How is your team helping to deliver on the Fortra vision?
The solutions engineering team meets daily with customers; be it one on one, in webinars, or wherever our clients may be. We then work closely with our product teams to align solutions to the problems we've just discovered they have. The team is really a group of problem solvers, and I'd say where the rubber really hits the road in Fortra. We meet with customers, we discover their pain points, and then we go back to the table to find – or make – the kinds of solutions that are going to work. It's a virtuous cycle of customer feedback, acknowledgment, and improvement. And that's how Fortra's vision moves forward.  
4. What amazes you most about your team? What are you most proud of?   
Do I have to choose just one thing? Honestly, the amazing thing about this group is that while it consists of members around the globe – that's today's workforce for you – we still manage to hang on to a sense of cohesion and community. We meet virtually every month to discuss what's new and get on the same page. We have members that are experienced with all sorts of industries and can keep us accountable on creating the solutions that are going to help the companies they serve stay compliant in their individual lanes. We have people who really know the security ropes, and who really care. And I'm proud of the general attitude. It's hard to have a bad day when you're helping customers with solutions you've created, and I think the team gets a sense of that.   
5. What qualities do you believe are essential for success in your role, and how do you foster those qualities in your team?
The desire to be an industry expert is probably the key factor, and something we strive to develop in all our solutions engineers. So far, it's working. You can see that expertise fostering trust among our clients, and it makes me proud of my job. When they work a booth at a tradeshow, for example, our customers will recognize them because they've read their blogs, or listened to them on a podcast, or interfaced with them on a webinar. It really puts a personal spin on that term "trusted advisor", and I think that's what a lot of our solutions engineers really are. Their expertise and willingness to get out there makes them people our clients feel they can trust. 
6. Can you share any role models or mentors who have had a significant impact on your career, and how they influenced your leadership style?
Yes, I've got a few. Let's start with our original founder: Richard Jacobsen. It was his litmus test for technology success or failure that really stuck with me. He always said that technology solutions looking for a problem will fail, but solutions that solve real existing business problems will succeed. We really fashioned our development after that. And then there's Janet Dryer, a previous CEO. She emphasized learning from your mistakes so you never have to make them again, and finding good ideas everywhere. Chris Heim, another previous CEO, mentored on the importance of keeping things simple and the messages short. I find this really works well when communicating our value-adds to customers. As a solutions engineer, you need to be able to convey your message in a short period of time, and if you can't, the solution isn't simple enough. Finally, our current CEO Kate Bolseth inspires me with her emphasis on passion! Solutions Engineers need to believe in the solutions they are speaking to, and ours do. And personally, my family and their focus on a strong work ethic are two things that still impact my career today. I'm sure they always will.  
7. What do you believe are the most important changes facing the industry, and how are you helping customers adapt?
There are three major factors impacting our customers right now: the perennial shortage of qualified professionals, the increase in cybercriminals, and people not taking full advantage of available cybersecurity integrations. This is a time when single-point solutions can be stretched to do even more when combined with like tools, and we weren't going to miss the boat. Have you seen our portfolio? Tons of options. We've pioneered security bundles to provide force-multiplied suites for particular use cases. These are solutions where the outcome is greater than the sum of its parts. It's as plug-and-play as you get, and it saves organizations a ton of time and research hours – not to mention security cycles. So far, we've had a really great response. I think this is exactly what customers are looking for.  
 
Right now, our team is delivering on an integrated platform to combine our extensive capabilities through one dashboard, starting with email security and adding more over time. We're helping combat the worker shortage by providing SaaS solutions that offload the burden of configuration and leverage RPA and automation to stretch net output. And our teams are working hard to help customers get up to speed in the trenches, too; from giving demos, to configuring proofs of concept, to briefing customers on how to take advantage of our portfolio offerings, we try to educate our customer base so they can stay a step ahead of those changes and even usher them in.  
8. If you could change one thing about the cybersecurity industry, what would it be? 
I would love to take a magic wand and completely eliminate the bad actors of the world. Without them, cybersecurity would only have to address regulation and privacy issues, and that would make my job a lot easier. But the reality is that cybercrimes and the criminals that perpetrate them are here to stay. Technology has made them harder to defend against as they can work from anywhere in the world, hiding behind corrupt governments and aliases. That's why organizations like Fortra continue to work with governments, vendors, and defenders around the globe to shut them down. I feel like our global solutions engineers are the tip of the spear, and it makes proud to be a part. 
9. Anything further you'd like to add?
They say you don't know who you are until you know where you came from. I can agree with this, and I'm constantly reminded that Fortra's original heritage was one of automation, going way back to our start in IBM i (AS400). I've been honored to hold the title of IBM Champion for the IBM Power brand for eight years now, and love being able to not only participate in the IBM i community, but also bring this expertise into everything I do at Fortra. We remain a company very much centered on automation today, although our definitions and applications have evolved and expanded far into the cybersecurity realm. At the core, we're still a hungry, agile company looking for the best way to do more with less and make cyberspace a little easier to defend for those involved. Being able to do this every day with my team at Fortra is something I'm excited about.