Text
Image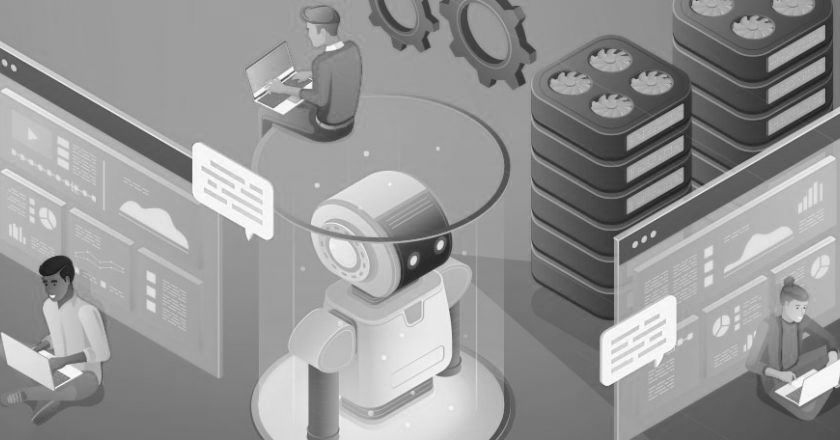 The main difference between RDA vs RPA is scope. Robotic desktop automation happens on one user's desktop computer and interacts only with the applications that user works with. Robotic process automation can span multiple users, departments, and applications.
Robotic Desktop Automation (RDA)
RDA is a great place to start for organizations just starting to automate or testing the waters. Desktop automation is robotic process automation scaled down for a single user. It helps people solve the problem of tedious, manual tasks within their day-to-day activities. Think of it as having things automatically checked off of one person's to-do list.
Robotic desktop automation tools install on a single machine for one user and can perform data scraping, Excel automation, file transfers, report generation, and more. Some examples are: checking a website for information on a regular basis or automatically pulling reports and emailing them to the correct recipient.
Robotic Process Automation (RPA)
RPA installs on a server, cloud instance, or virtual machine and works with applications used by the entire enterprise. Multiple users with different permissions can work together in the same process. These processes might span departments or job functions and will accomplish something with multiple moving parts.
For example, invoice processing is a great candidate for RPA. Though mostly handled by one department, each invoice is processed with multiple steps. It might start with retrieving an attachment from an email, categorizing the attachment as an invoice, uploading to an ERP, routing the invoice to the right person for approval. All of these aspects can be handled by robotic process automation software.
Enterprise-wide automation: BPA
If an organization wanted to scale even broader and connect processes across multiple departments and business units, business process automation (BPA) does everything RPA does but on a bigger scale. For very large organizations, an enterprise BPA solution is often the best option for automation.
Whatever your organization's needs, there is a level of automation that can solve business problems, eliminate errors, and give your employees back their valuable time. Schedule a demo of our robotic desktop automation software, which can easily scale to a robotic process automation solution.
See RDA software in action
Request a live personalized demo to see how RDA software can help your organization.
REQUEST MY DEMO