Organizations of all sizes are turning to automation to solve their most critical problems. While there may be different ways to approach automation—whether through robotic process automation, workload automation, business process automation, or a combo of all three—the benefits are plentiful.
The immediate benefits of RPA include boosting productivity, improving accuracy, and helping your organization grow. As you embrace the future of automation, take a more in-depth look into just some of the many strengths and capabilities automation can bring to your organization.
Media
Image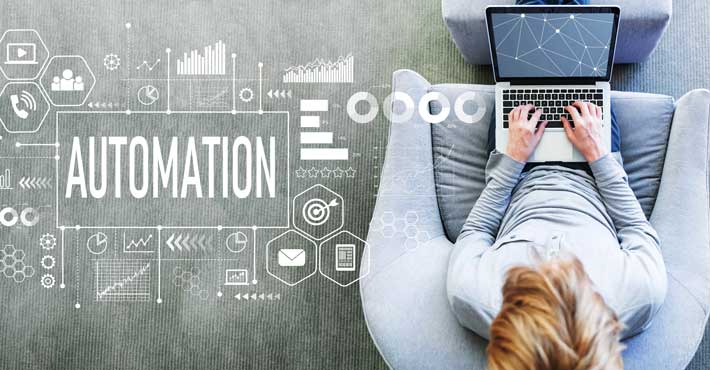 Text
Strengths Offered by Automation
Increased productivity 
Streamlining tedious, repetitive, manual workflows leaves employees free to spend their time working on more value-adding strategic activities. Where employees feel drained and bored with tedious tasks, automation solutions can continue to perform the same task 24/7 without errors.
Enhanced reliability
Automation ensures that jobs are not forgotten or run out of sequence, that prerequisite jobs are completed successfully, that the input data is correct, and that any special processing is performed. And with automated notifications when a job or task fails, you can resolve quickly.
Improved availability
Automate your save and recovery systems to ensure protection from the potential disaster of disk loss or inadvertent damage to system objects from human error. 
Better collaboration
Enable collaboration between IT and business teams by centralizing automation and connecting data with detailed analytics. 
Capabilities Offered by Automation
Application integration
Connect your most critical business applications between existing systems, applications, and workflows under a central platform. Automation tools can play a critical role in providing a stable connection for systems and applications that have no native integration.
Web Automation
Interact with websites and web portals with automated navigation, input, extraction, and more. Automation tools can gather information from websites, upload files to portals, pull reports, and so many other use cases. 
Report generation and distribution
Do more with worksheets to manipulate data and automate reporting across your organization by pulling data from numerous sources to build and send intelligent reports. Give the right people the information they need, when they need it, without manual intervention.
Native batch jobs
Automation centralizes the management of batch processes for Linux, UNIX, System i, VMware, and other systems. This automation lowers the cost of service delivery, reduce security risks, and shorten time to resolution.
Microsoft automation
Automate your most time consuming Microsoft application tasks including Outlook, Excel, and SharePoint. You can also use automation solutions with PowerShell scripts to provide greater stability.
Data scraping and extraction 
Speed up data entry with sophisticated data extraction, transformation, and transport tools to keep your critical data moving without the need for manual entry or custom script writing. Organizations save hundreds to thousands of hours per year with this capability alone, and their employees are saved from the boredom of manual data entry and movement.
Database automation
Bring order and automation to repetitive SQL, Oracle, or other database jobs. Database automation can make data more accessible, reliable, and compliant.
As you explore more about the strengths and capabilities offered by automation, you'll discover there are many processes to automate in your organization. Consider finding a focus area to pilot a project to prove how powerful automation can be in your organization.
Learn More About RPA
Check out our guide "What is Robotic Process Automation? A Guide to RPA" to get an in-depth look at this transformative technology.
Get The Guide