Media
Image
Text
One of the most common email automation tasks in Outlook is processing attachments from incoming email. More specifically, downloading and processing invoices is one of the most high-volume tasks in an AP department. We've laid out a step-by-step process to show you how to automate an email in Outlook.
How to Automate Emails in Outlook
Step 1: Download an Automate trial for free. Once you get into the software, you can set up the task with the following steps.
Step 2: Set up a step to monitor the inbox/folder where the emails arrive using the Email Processing task.
Image

Step 3: Configure the step to detach and save the attachments and store their names in a dataset within the task.
Image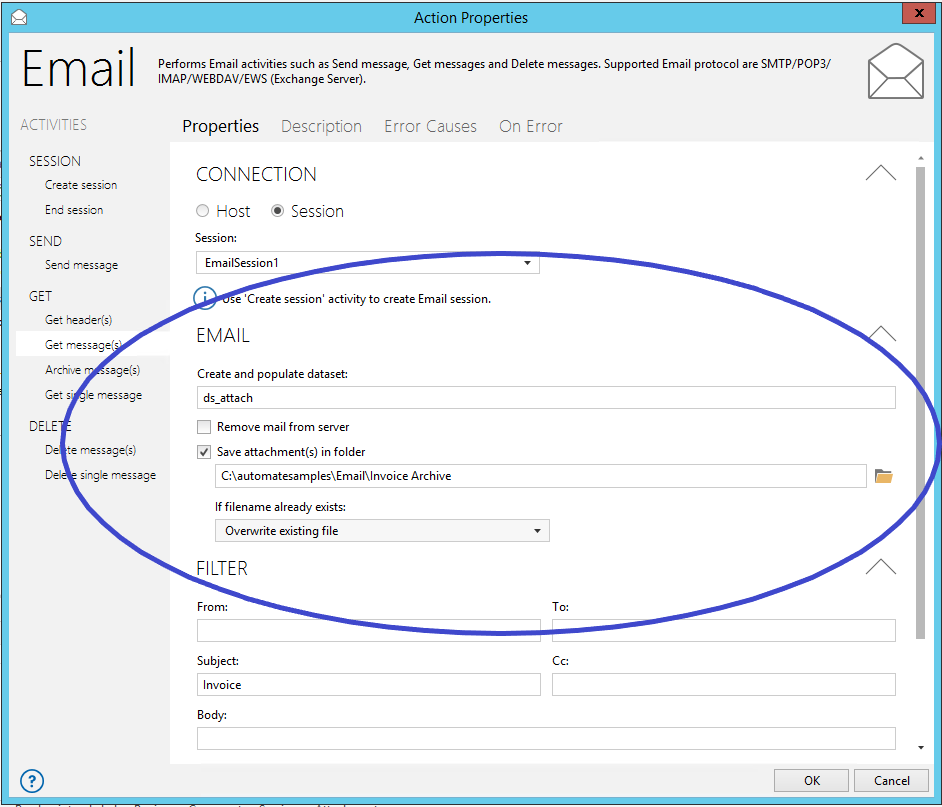 Step 4: Set the filter for which emails you are monitoring. This filter monitors for any emails with "Invoice" in the Subject line.
Image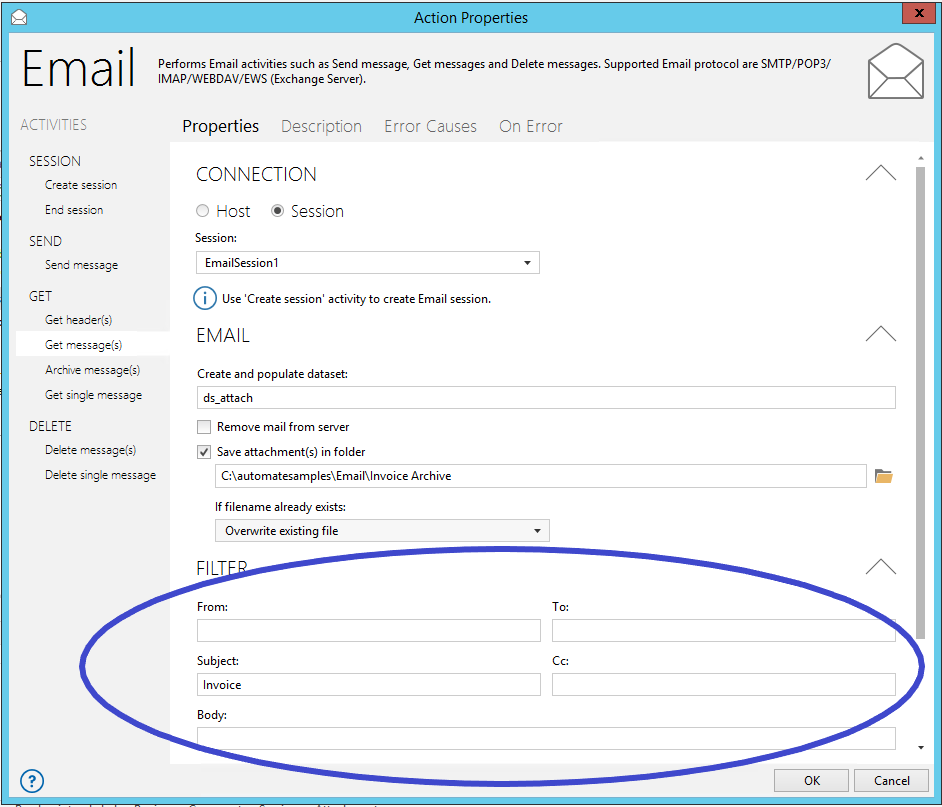 Step 5: Add a step to create a list of all the detached invoices in an Excel spreadsheet.
Image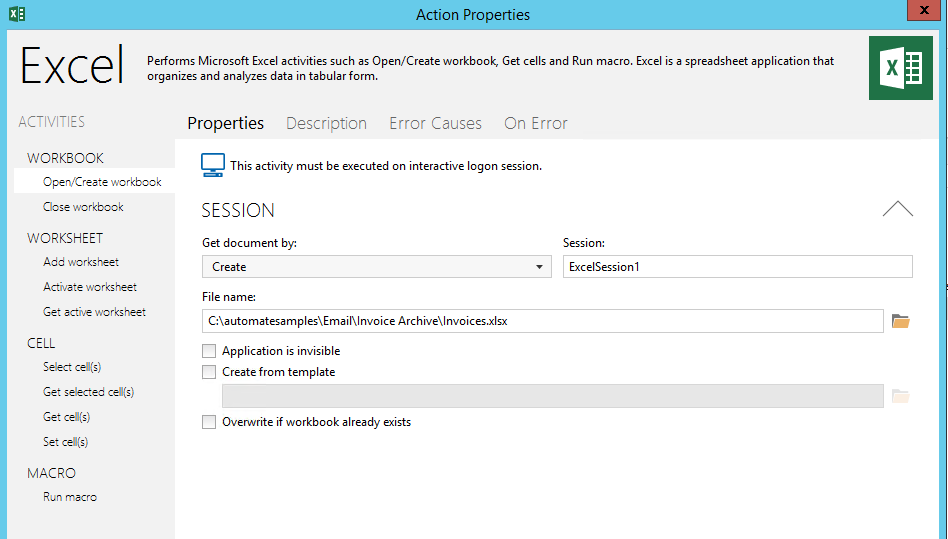 Image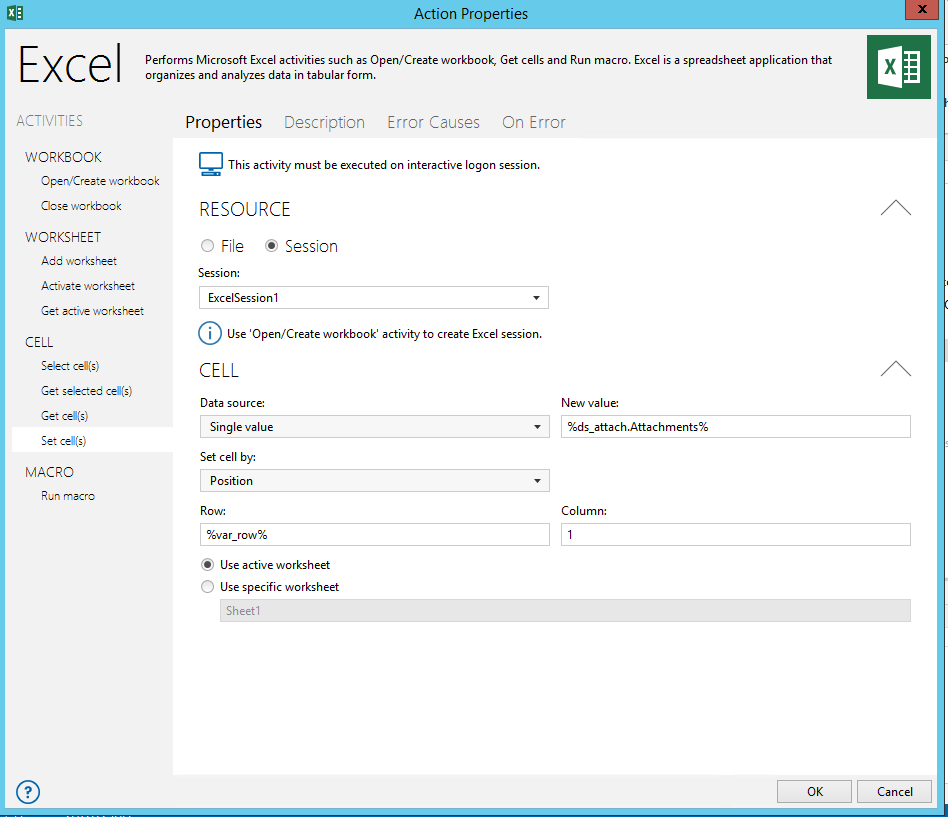 Now when the task runs, you'll have an Excel file updated with the list of invoices which can be sent to Accounts Payable.
Image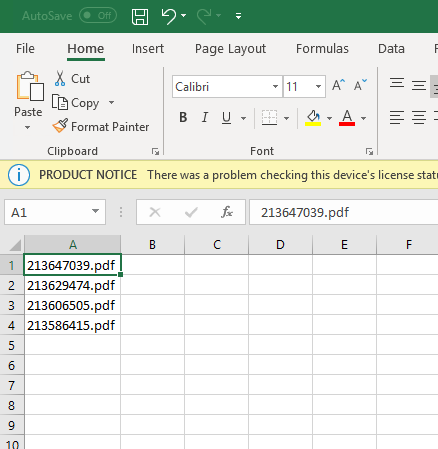 And you'll also have the detached invoices saved in the archive folder.
Image

This is just one example of Outlook automation. There are so many other ways to automate tasks related to email in Outlook, including order entry, reports, IT service desk requests, and more.
See more ways to use Automate with Outlook
Schedule a demo with one of our automation experts to see more ways of automating email and Outlook processes.
REQUEST MY DEMO