Media
Image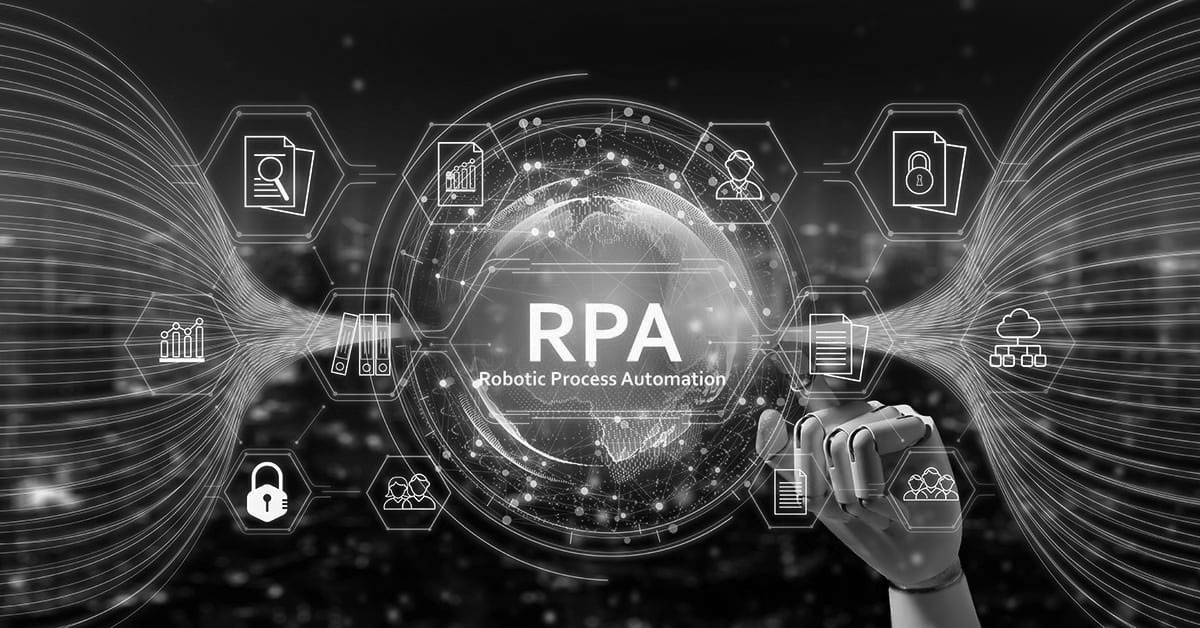 Text
In the past few years, robotic process automation has grown in popularity from a nice-to-have to a need-to-have. When it comes to productivity and maintaining a competitive edge, RPA has brought a lot to the table. So what RPA trends should we expect to see as we look ahead to 2020?
Looking Ahead: RPA in 2020
1. Greater RPA adoption
Deloitte predicts that 72% of organizations will have started their RPA journey by 2020. People are seeing incredible value by adopting RPA, or they're seeing their competitors adopt technology that put them ahead of the pack. At that rate of adoption, 100% of organizations will be on board by 2024.
2. Increased RPA Spend
With increased adoption, it follows that RPA spend will continue to rise. Forrester predicts that the RPA software market will hit $2.9 billion by 2021—up from just $250 million in 2016. This giant leap over the four years doesn't necessarily reflect an increase in price but rather the explosion of RPA adoption in that time period. Organizations that account for the way software is priced can realize true value and will be able to scale as they expand usage.
3. Using RPA to Maintain Efficiency
No one wants to expect an economic downturn in the new year, but as the markets show some leading indicators that it may be ahead of us, RPA will be a necessity. It'll be important for companies to optimize their current labor force, equipping them with digital assistants to take care of menial, repetitive, time-consuming tasks so that human employees can use their creativity and innovation to take businesses farther than ever before.
4. Rethinking RPA
By the end of 2020, some organizations will have buyer's remorse and will be looking into different RPA solutions because their software was misaligned with business goals, usage at their company was too siloed, or because the software couldn't scale beyond their initial use case.
Whether it was the wrong tool, the wrong use case, or problems with getting buy-in, companies will be going back to the drawing board to decide how to do better.
As more and more companies adopt and look to scale with RPA solutions, the focus will need to be on choosing the right processes and the right automation tool in order to support employees and make the most of RPA.
Current State of RPA
To refresh, here's where things stand today. A Deloitte study shows that 53% of organization have launched RPA initiatives. On average it takes these organizations less than 12 months to achieve ROI. And 78% of the organizations with existing RPA programs plan to significantly increase their investment in RPA.
A couple years ago, most companies were just learning what RPA was. Now those companies that took the leap with RPA are learning how to move on from their initial use case, trying to expand usage, and aiming to find maximum value.  What might have been an experiment in new technology is now a staple in taking over reporting, invoice processing, user provisioning, and other tedious but important business processes. Even though not all companies have adopted RPA, the market isn't standing still.
Here are the results of our RPA in 2019 survey:
Media
Image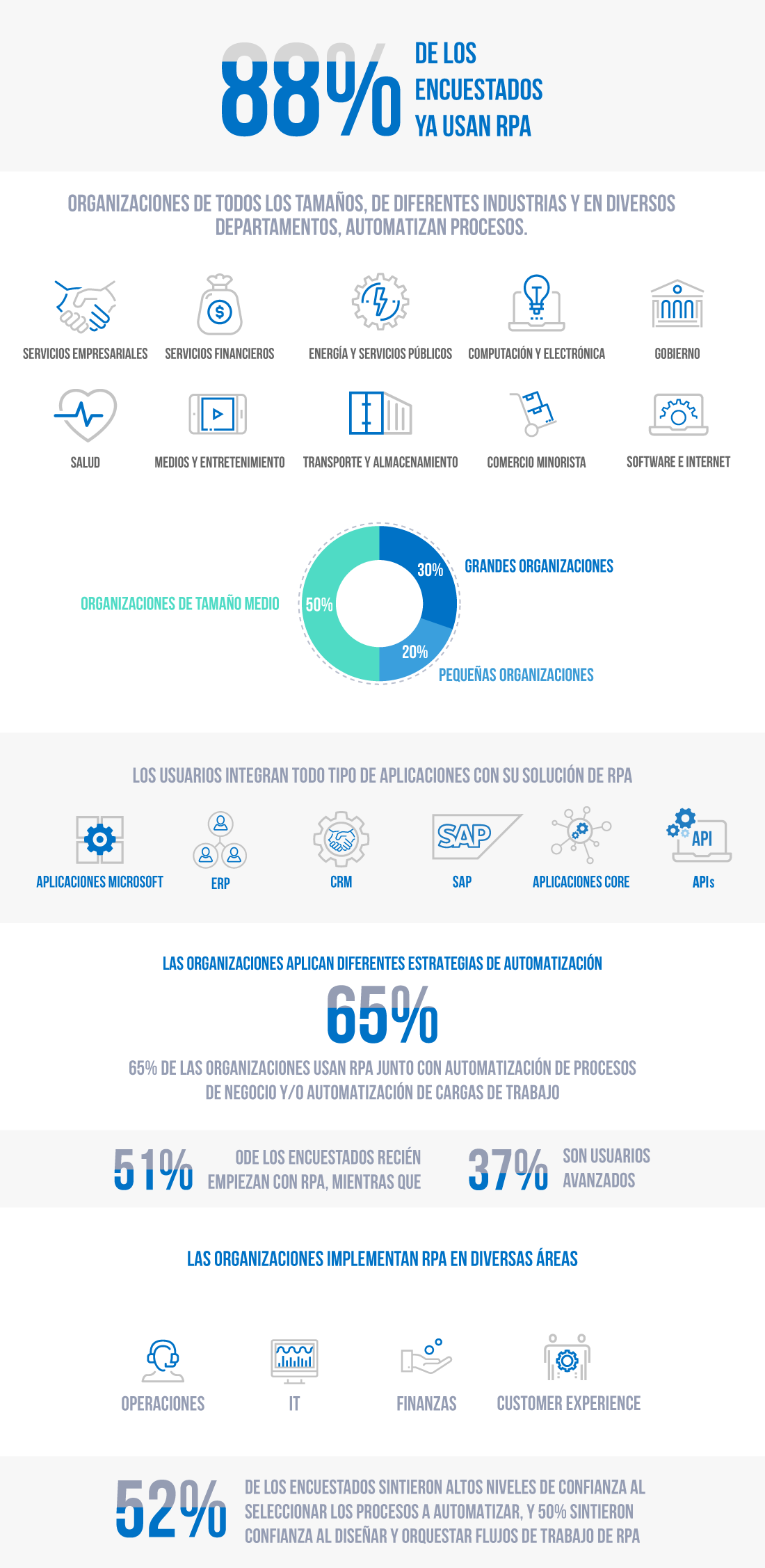 Ready to move forward with RPA?
Learn how to get started on your RPA journey with our guide, 6 Simple Ways to Get Moving with RPA.
GET MY GUIDE