Text
Within RPA, software robots, commonly referred to as bots, automate repetitive tasks that employees perform each day.  Bot automation relies on software robots to interact with applications, systems, and workflows, streamlining a wide-range of business processes without human intervention. Bots do not replace human workers, but handle tedious processes, so your employees can focus on more strategic, value-added initiatives. Learn more about bot automation and where you can use software robots to work alongside your human workforce. 
What Is an RPA Bot?
Text
Image

A bot is an agent that interprets and executes tasks on your behalf. RPA software robots can handle time-consuming tasks that human workers typically perform, including data scraping and extraction, report distribution, web browser task automation, and countless other business processes. Think of bots as an extension of your human workforce—with a slightly different anatomy. Some bots run based on triggers, some are scheduled, and some work around the clock. 
Type of Bots
There are two types of bots—attended and unattended. Attended bots work alongside human employees to make everyday tasks easier and go into action when a user commands them to run. Attended automation streamlines processes like screen scraping or GUI automation. Unattended bots work behind the scenes and are triggered by an action—like a file being added to a folder—to manage high volumes of data and information. Unattended automation streamlines processes like file transfers or database processing.
Where Can You Put Bot Automation to Work?
By empowering human employees with a digital workforce of software bots, you can boost productivity, improve accuracy, and help your organization grow. Here are a few examples of how and where you can put bot automation to work across your organization.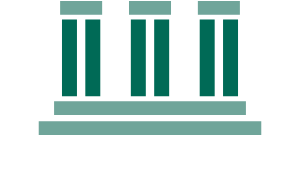 Finance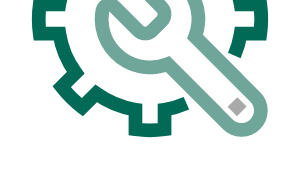 IT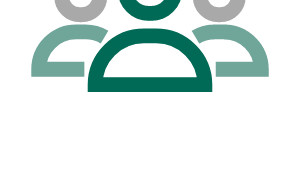 HR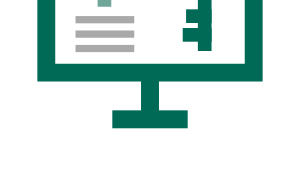 Accounting
Sales/Marketing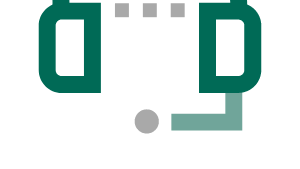 Customer Service
Types of Bots
What Types of Processes Can Bot Software Automate?
One key benefit of using bots is flexibility. If you have a repeated process—even if it spans multiple systems—your digital workforce of software bots can easily take care of it. Below are a few examples of the most critical bots for your organization. Take time to learn more about the best bots for your business.
The Internet is supposed to make lives easier, but it often creates a lot of work. If you have human employees, or risky custom scripts, handling repeated web tasks like logging into a website to upload files or collecting daily data from multiple sites, you can get help from a robot.  
A website interaction bot can log into a website, navigate through several pages, enter credentials, download files, and notify the human employee that they are ready. 
Data is critical in business, but most organizations still struggle with the manual work involved in managing the data they collect.  
A data management robot can extract, manipulate, and utilize data from a variety of sources. Get assistance from a data bot for tasks like entering data into multiple reports or scraping PDF information.  
Almost all businesses deal with sending and receiving invoices. Software robots can be configured to automatically process invoices upon arrival, whether they arrive electronically or on paper. The robots will never lose track of a form or make a calculation error.  
When an invoice arrives from a vendor, the accounts payable bot uses OCR to read the invoice, match it to the purchase order, and route it to the proper queue for processing. 
See What Else Bot Software Can Do in Your Business
Take a look at 150+ pre-built bots available for download on the Automate Bot Store.
VISIT THE BOT STORE
Integrate Bot Automation with Your Human Workforce
One of the biggest misconceptions of software bots in RPA is they replace and eliminate jobs for human employees. The truth is, bots take away repetitive, mundane tasks from employees and enable them to focus on more creative and strategic work. Understanding the top ways to collaborate with software robots is key to putting humans first and finding the right automation approach that works for your business. 
Focus First on Human Workers 
Take a look at your existing workflows and processes. What can be changed to help employees do their jobs better? These are ideal areas to start building a digital workforce—places where your human employees are being forced to perform redundant, non-value adding tasks.
Discover Where Bots Excel
As great as bots are, humans are still better at critical thinking, strategizing, and creative problem-solving. RPA bots should be used to assist employees to work more efficiently at their jobs.
Understand the Benefits of Bots 
Make sure to share and communicate the benefits of working with software robots to your employees. This helps them better understand why they should not fear the introduction of bots, but embrace them in the workforce.
Use Collaborative Bots for Each Employee  
A great enterprise RPA solution provides unlimited bots so every employee can have a digital worker. Not only can RPA bots give employees more time, they can also help improve their work-life balance.
Remember, Bots Make Great Co-Workers
RPA bots make great coworkers—they work late, take on boring tasks, and never need a break. Software bots are highly efficient and accurate. They can work 24/7, giving your employees freedom from worry about keeping up with tedious demands.
Get Started with Your Free Automate Trial
See for yourself what you can achieve with software robots. Try Automate Bots in your business—free for 30 days.