Media
Image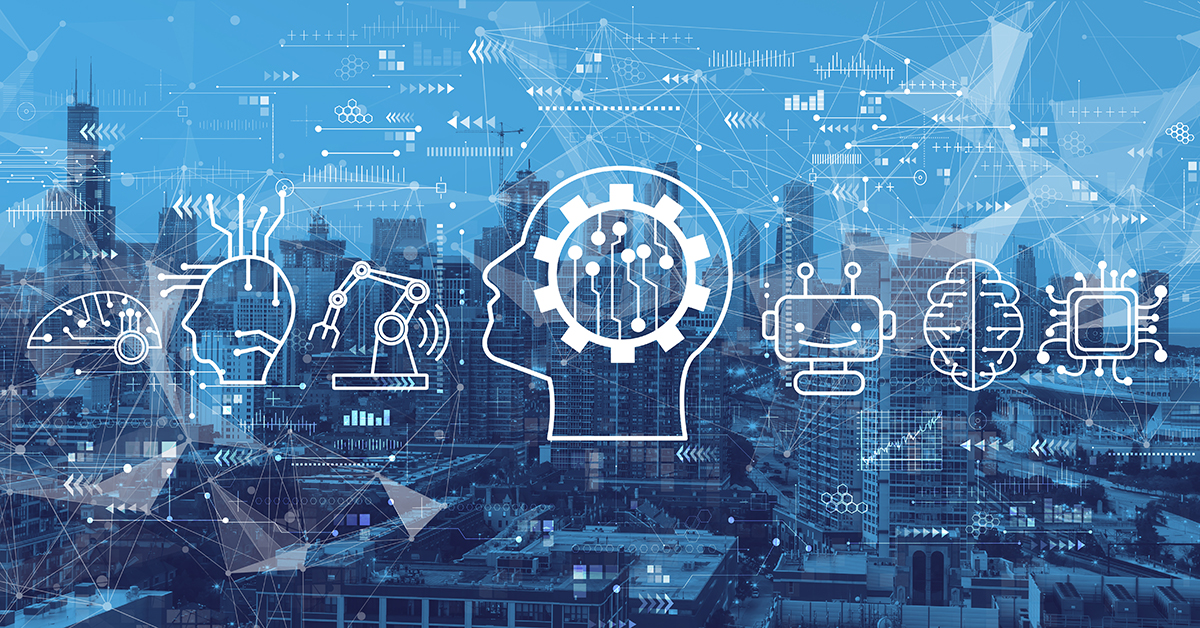 Text
Robotic process automation (RPA) is transforming the way organizations operate, streamlining once manual processes and reducing the burden on human employees. RPA technology communicates with business systems and applications to increase productivity by leveraging a scalable, digital workforce. The growth of RPA software has exploded across industries and functions—from healthcare to financial services and insurance to human resources and call center automation.
RPA technology can automate tasks, including claims processing and call center support to data management, IT services, and invoice processing, and everything in between. Opportunities for automation exist virtually everywhere throughout the business, enabling greater organizational performance and efficiency.
A Look at the Evolving RPA Technology Landscape
A recent Forrester study predicted that within the RPA technology market "more than 40 percent of enterprises will create state-of-the-art digital workers by combining AI (artificial intelligence) with Robotic Process Automation." This incredible growth suggests a tremendous shift in overall business strategy toward automating specific processes and reducing reliance on human workers for repetitive tasks that can be performed more efficiently and accurately by software bots.
Another report by Deloitte also indicates that because up to 50 percent of the tasks performed by employees are considered mundane, administrative, and labor intensive, RPA technology will replace up to 16 percent of repetitive duties by 2025—freeing up the workforce to focus on more strategic jobs. This shift indicates that RPA technology is here to stay.
But are business leaders and IT teams ready for this massive shift? According to a Forrester study of global data and analytics decision makers, 25 percent of respondents indicated their company lacks an overall vision or strategy for automation, while another 25 percent believe there are "gaps in their organizational structure, alignment, and readiness." Forrester concludes this is likely due to the disparate use of automation throughout the organization." Clearly, the need for centralized, scalable RPA technology is essential going forward—where companies can start small and expand over time.
RPA is changing the nature of business today. And as we advance further into automation during this century, organizations will need to prepare for how the future of RPA technology continues to evolve and impact the workforce. With this in mind, here are three of the biggest things you need to know about the future of RPA technology for your business.
#1: RPA Technology Will Continue Experiencing Explosive Growth
According to Gartner, RPA software has been recognized as one of the fastest growing software segments in the last two years, growing at more than 60 percent, while the "overall enterprise software market grew at just 13 percent." And one estimate suggests more than 90 percent of enterprises will have an automation architect by 2025, up from less than 20 percent today.
So what are some key reasons for this continued growth? The first, most unexpected impact on the future has been the COVID-19 disruption, causing a tremendous acceleration of RPA adoption going forward. According to a recent Gartner survey, nearly one-quarter (24 percent) of all finance executives "expect to spend more on robotic process automation" to combat the remote workforce and inability to rely on staff to run routine processes. 
Another reason for the growth of RPA technology into the future is that automation will evolve on optimizing digital processes. Based on predictions from Gartner, "over the next few years, the scope of automation will evolve from 'discrete tasks and transactions based on static and rigid rules' to automating knowledge work. This will require a new automation strategy that focuses on optimizing digital processes from IT infrastructure through customer-facing applications." With the range of RPA technology broadening, IT teams will need to adapt their strategies to keep up with the pace of RPA adoption across the business.
#2: Intelligence Will Fundamentally Transform Automation
In today's business climate, RPA is extremely well-suited for automating routine tasks. But as artificial intelligence, machine learning, deductive analytics, and predictive analytics are introduced and refined within automation, RPA will begin to complete more sophisticated and complex work, augmenting human capabilities and enhancing decision making across organizations.  
Whether known as intelligent automation from organizations like Forrester or Ernst & Young (EY), hyperautomation from Gartner, or intelligent process automation from IDC, intelligence that is integrated in lockstep with RPA will broaden the range of processes that can be automated within the business. In essence, intelligent automation considers the entire lifecycle of an automated process across tools and functions, and with regard to overall complexity.
Augmenting automation with intelligence will also lead to greater cost savings for organizations. In fact, Gartner predicts that by 2024, companies that leverage automation and intelligence will reduce operational costs by nearly 30 percent. Because of the advancements that intelligent automation will bring, RPA technology will continue playing an increasingly pivotal role in automating and integrating all possible business processes to drive lasting value for the organization.
#3: Automation Strategies Must Holistically Work Together
Companies embracing digital transformation must ensure that they leverage a holistic, scalable approach for the future that makes use of complementary automation strategies. RPA technology today is considered automation on the front end, or from the user-interface (UI) level, while back end automation, sometimes referred to as API automation, leverages application programming interfaces for higher capacity transactions that are specifically defined. The capacity to leverage both UI and API automation going forward will enable organizations to integrate applications and allow for more robust automation deployments.
Another crucial automation strategy for the future is understanding and using RPA and Business Process Automation in a way that complements one another to scale automation across overall business processes. The key to BPA is 'process,' taking repeatable processes that require considerable time in an organizations, like transferring files, generating reports, or extracting data from unstructured sources, and then automating them from a central location. With BPA software, each step in the process automatically triggers the next step and creates entire workflows across the business.
So while RPA hands over individual tasks to software robots, BPA takes over an entire business process—automating it from start to finish. Where this is really exciting for the future is how companies can combine both front end RPA technology and back end API automation with Business Process Automation to digitally transform their business. Simply put, the possibilities are endless for RPA and BPA to work together—achieving greater efficiencies together than possible alone.  
 
Start Your Automation Journey with the Right RPA Technology
Although the future of RPA technology is extremely bright, it can be overwhelming. Sometimes it's best to start small and determine the best place for automating processes in your organization, then scale later. Begin by looking for high-volume repetitive tasks that take time you could be spending on more valuable activities. Consider processes like report generation and distribution, employee onboarding, claims processing or other essential use cases. Ultimately, your organization's RPA journey is up to you. But knowing and understanding the transformative role that automation has played and will continue to play in the future—and finding a robust RPA solution that grows with you—is vital for how you plan to move forward.
Learn How RPA Technology Will Impact Business Both Now and in the Future
Ready to learn more best practices for leveraging RPA technology in your business? Then download "What Is Robotic Process Automation? A Guide to RPA" today.
GET THE GUIDE