Media
Image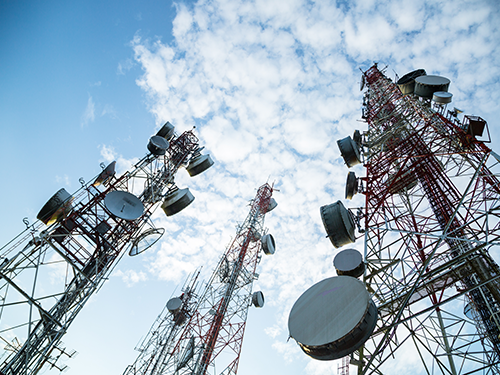 Text
Among the most demanding and sophisticated network monitoring software users, the telecommunications sector requires industrial strength reliability and scalability. In order to assure the best customer service, our telecommunications customers depend on Intermapper to monitor, map, and alert them to performance issues, including those that involve:
ISPs
WISPs
Telephone (ILECs and CLECs), broadband, and wireless companies
These companies rely on loyal customers that renew subscriptions and attest to service reliability. Deploying a comprehensive network monitoring, mapping, and alerting software like Intermapper gives these companies real-time information on device connections across their service areas, so potential issues can be fixed before end-users call to complain. Our highly efficient polling engine collects real-time diagnostic data which is used by network operations centers to keep their infrastructure online.
When we see a customer go down, we give them time to call us. During that time, we call the power company to see if there's an outage. Then we call the customer to see if everything is OK. They're always amazed we know that they're down; sometimes they haven't even noticed. For us, ROI is a happy customer, so Intermapper's customer relationship value is huge.
Brian Magnuson, President, Cascade Networks
Get Started
Start improving real-time visibility into customer data. Map your network today with Intermapper.
START A FREE TRIAL