Centralize your multi-vendor infrastructure into a single security domain

Media
Image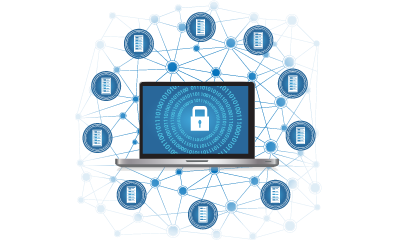 Text
Core Privileged Access Manager (BoKS) transforms your multi-vendor Linux and UNIX server environment into one centrally managed security domain. BoKS simplifies your organization's ability to enforce security policies and features a simple configuration framework for streamlined, robust administration. Easily control access to critical systems and information with straightforward deployment. Ensure full control over accounts, access, and privilege, so your IT and security teams can proactively prevent internal and external attacks on critical systems before they start.
Comprehensive Account and Privileged Access Management
Left Column
Account Management
Centralize management of user profiles and accounts for simplified administration and scalability.
Middle Column
Access Control
Secure your systems by managing user privileges and access to sensitive data—without slowing down productivity.
Right Column
Least Privilege Enforcement
Give users only the access they need and ensure that least privileged access is enforced across your hybrid environment.
Why Choose Core Privileged Access Manager
Left Column
Leader in the security industry for over 30 years.
Middle Column
Trusted by top Fortune 500 companies.
Right Column
Protecting more than 20 trillion in assets.
[Core Privileged Access Manager (BoKS)] allowed us to easily scale our environment to over 84,000 servers, and simultaneously reduced administration by 70 percent.
With [Core Privileged Access Manager (BoKS)], we were able to automate tedious administration processes, and enforce stronger security controls across our Linux environment.
IT Director Large Healthcare System
[Core Privileged Access Manager (BoKS)] has allowed us to unify our security policies across our internal and cloud infrastructures and to optimize the consistency of our processes across the enterprise.
Vice President, IT Security US Energy Company
Previous
Next
Text
Image

Get Started
Core Privileged Access Manager (BoKS) can not only centralize security policy but will also make your Linux/UNIX administration teams significantly more efficient. See how Core Privileged Access Manager (BoKS) can remove repetitive low-level security admin tasks in a software demo.
REQUEST A DEMO