What is ITIL Availability Management?
Text
Image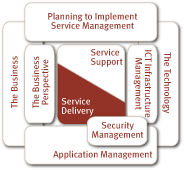 ITIL availability management is used to ensure application systems stay available. This usually means making sure everything is up for use under the conditions of service level agreements (SLAs).
Availability management is also a part of the ITIL service delivery framework.
To do this, the availability management team reviews business process availability requirements. Then, they make sure the most cost-effective contingency plans are in place. These plans are tested on a regular basis to make sure your business needs are met.
For example, you may have 30-minute or less recovery requirements for your online ordering systems. You may need to provision these with infrastructure components that add redundancy (but make it easier to recover).
On the flip side, you may have a 5-day recovery period for less important (and non-customer-facing systems). This means you'll need less expensive infrastructure for these systems than for your ordering systems.
Availability management also plays a lead role in component failure impact analysis (CFIA) and service outage analysis (SOA) initiatives. Typically, the available management team determines the cause of the problem. Next, they analyze any related trends. Finally, they take the next steps to ensure service availability meets SLAs.
Benefits of Implementation
Why Should I Implement Availability Management?
Media
Image

Text
There are plenty of good reasons to implement ITIL availability management.
For starters, it's essential for making sure services are available for use during the timeframes specified in SLAs.
Availability management is also helpful for making sure services are provisioned on the right infrastructure for their needs. This ensures you avoid unnecessary costs. You wouldn't want to provision services with longer recovery times on more expensive high availability platforms.
Another great way to use availability management is to identify and correct issues—before they impact service.
Availability management processes go hand-in-hand with the other four areas of ITIL service delivery. In fact, it's often used as a support for service level management, capacity management, IT service continuity management, and incident management.
Implementation with Performance Management Software
Media
Image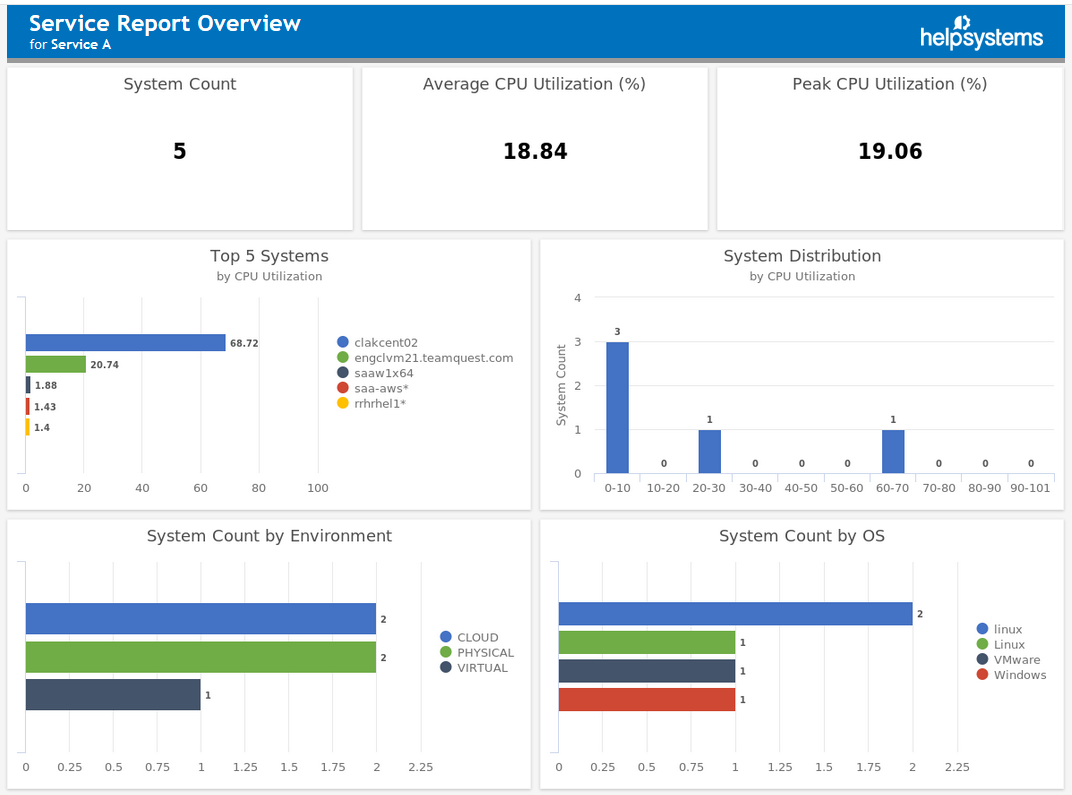 Text
Performance management software goes a long way to helping you get ITIL availability management implemented at your organization.
For instance, you can use capacity prediction software to perform what-if analysis. This type of analysis involves running multiple scenarios to show the impact of certain decisions. What-if analysis is a great way to determine the performance levels needed to meet your business goals. You can even track and report on these metrics on an ongoing basis.
You can also use infrastructure monitoring software to keep an eye on availability across your systems. You'll get detailed diagnostic capabilities, so you can quickly determine the probable cause of an outage. Plus, you'll find out how to keep an outage from happening again. You can even capture historical data, so you'll be able to report on trends over time.
This type of monitoring makes it easier to predict potential issues and address them before they become problems.
If you need more reporting, you can enlist performance management software. This takes the effort out of reporting by automatically publishing reports with availability metrics across your systems. You can customize them for different audiences, too.
Ready to learn more?
Find out how to use ITIL availability management to avoid risk and cut costs in the blog "IT Risk Mitigation".
READ THE BLOG
Getting Started
Left Column
Take the Next Step
Read the guide: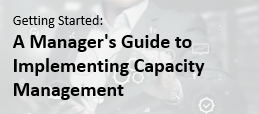 Middle Column
Explore the software: