What is ITIL Incident Management (IM)?
Text
ITIL incident management (IM) is the practice of restoring services as quickly as possible after an incident. And it's a main component of ITIL service support.
ITIL incident management is a reactive process. You can use IM to diagnose and escalate procedures to restore service. So, it's not a proactive measure.
IM Activities
Common ITIL incident management activities include:
Detecting and recording incident details
Matching incidents against known problems
Resolving incidents as quickly as possible
Prioritizing incidents in terms of impact and urgency
Escalating incidents to other teams to ensure timely resolution
Benefits of Implementation
Why Should I Implement ITIL Incident Management?
It's important for any IT department to have a plan for managing incidents. After all, no matter how good you are at predicting events, an incident can still happen. Here are the top four ways implementing ITIL incident management will help you.
Getting Started
Left Column
Take the Next Step
Read the guide: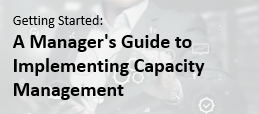 Middle Column
Explore the software: