Text
You need solutions that improve the effectiveness of your business operations, increase employee productivity, and ease your security concerns, but you're not about to invest blindly in just any technology solution. No, you want proof points, real-world success stories —in short, assurance that the technology you're scoping out will live up to its promises.
Customers constantly tell us how Fortra solutions make their lives easier with the ability to automate tedious tasks, streamline business processes, and improve data management. But don't take our word from it. Here are their stories.
Media
Image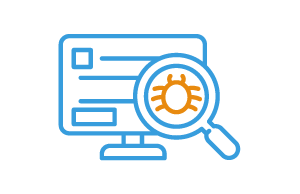 Text
"I'm very happy with the simplicity and the effectiveness of Stand Guard Anti-Virus. Fortra has great people and the support is second to none. There was no reason to consider any other options."
The COMP Performance Group
Text
"The ability to manage all of our systems from a single pinpoint in Robot Alert and Robot Console has been a huge help, not to mention major systems events."
We decided to use some Fortra services, such as on-site implementation and training, to smooth the transition. We had a Fortra Training and Services Consultant come on-site and in just three days he got us going, and we were productive almost immediately.
Paul Ballew, Sr. Vice President and IT Manager, Data Processing Incorporated
Since using Fortra technology, we have been able to eliminate two archiving products and we have also decreased the number of calls to our help desk. In addition, we are considering implementing the monitoring solutions for use with other applications within our department.
Mike Fernandez, Functional Analyst, City of Corpus Christi
I always tell people about Fortra tech support—I love it. The people are really good. I've never had any problems getting answers. Thankfully, I haven't had to call often—the products work well—but if I do have a question, I call tech support and they're very knowledgeable.
David Hinrichs, Cascade Corporation
Previous
Next
Text
"One of the things I like most about Sequel is you don't have to be a programmer in order to use it."
See for Yourself
When you give our software a try, you'll discover why over 10,000 organizations rely on Fortra to make IT lives easier and keep business running smoothly.
GET STARTED