Text
Intermapper is priced for everyday network monitoring. You pay for the number of devices you monitor. Got 100 machines? You'll need a 100 device license—no matter how many components on those machines you wish to monitor.
Our simple, predictable, device-based pricing makes it easy for organizations to grow with their changing environments. Many of our competitors make you purchase a license for every element you plan to monitor. That licensing model causes costs to skyrocket quickly. It also becomes hard to compare the value you're getting from one network monitoring solution to another.
Licensing Options by Number of Devices
Our pricing options start at 10 devices—all the way to unlimited—making it easy for you to scale as your organization grows.
Text
Image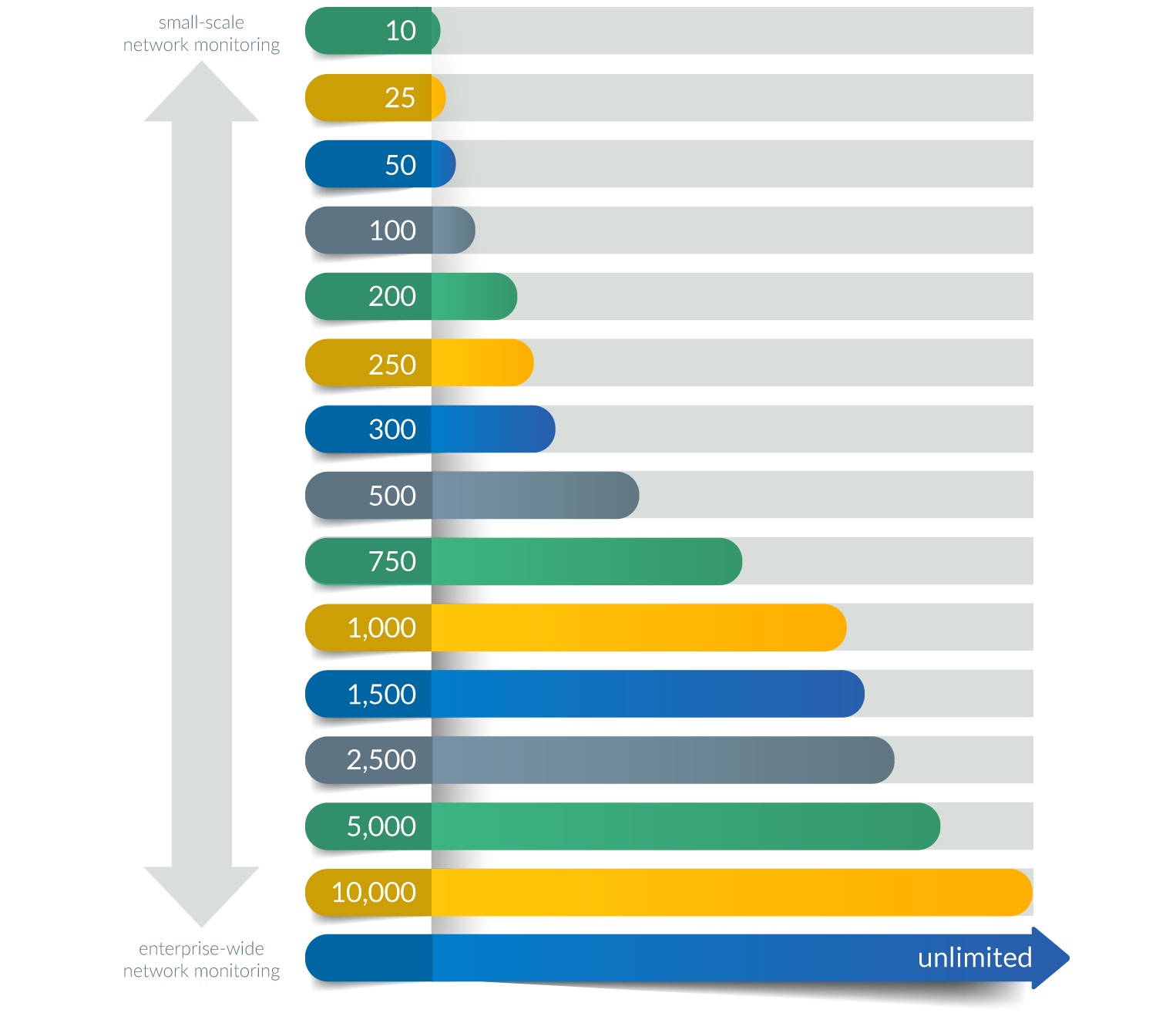 *Volume discounting available
*Learn more about Intermapper System Requirements
*Check out our Pricing FAQ Page for answers to common questions
What Purchase Options are Available for Intermapper?
There are two great ways to purchase Intermapper. Choose the option that's best for your organization.

SUBSCRIPTION

An annual subscription to Intermapper software.
PERPETUAL

Lifetime license of Intermapper with first year maintenance and services included.
What's Included in the Intermapper Feature Set
Integrated MIBS and Free Probes
Support of PowerShell and Command Line Script Execution
Intermapper Authentication Server
Windows, Linux, and Mac Compatibility
Intermapper's Add-On Components
Text
Network Automation: Combine the power of automation with network monitoring to cut remediation time from hours to minutes with our network automation tool.
Intermapper Flows: Monitor traffic across your network to see top talkers and listeners with our bandwidth monitoring tool. 
Intermapper Remote Access: Monitor your network from home, the office—or anywhere—with our remote network monitoring tool. An Intermapper Remote Access license allows you to connect to one or multiple Intermapper servers from one remote client (for example, a workstation or laptop).
Chat with an Expert
Got questions about Intermapper pricing or plans? Our team would love to help you out.
CHAT NOW
No Budget for a Network Monitoring Solution?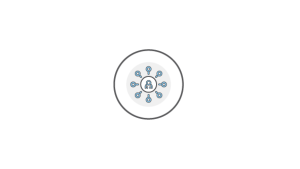 Monitoring for Up to 5 Devices
Real-Time Performance Alerts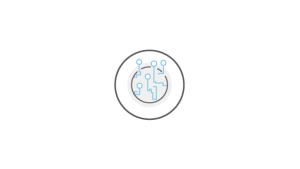 Unlimited Map Configuration Options
The ROI of Network Monitoring
Investing in a network monitoring solution will pay for itself again and again.
EXPLORE THE ROI HUB
What Value Can Intermapper Bring to Your Business?
Don't wait to get started with network monitoring. Get customized pricing that fits your organizations unique needs.
GET A QUOTE